We offer you the best value to help protect, and stay connected to, your property. With a choice of DVR security systems, you can choose from 4 to 16 channels and connect up to 32 cameras. Our NVR security systems have 4 to 64 channel options, suitable for large properties and businesses.
CCTV Pakistan security systems provide remote viewing, enabling you to view security footage remotely either from a computer, your smartphone or tablet. Resolutions range from 720p / 1080p Full HD high definition up to 4k ultra high definition; ensuring you can see and record your CCTV footage clearly. All of our security cameras have night vision, are IP66 or IP67 rated so suitable for the outdoors.
All security systems are covered by a 12 month warranty, free 24/7 technical support and all the online help you need to install all components of your security system yourself.
Our professional security cameras for your video surveillance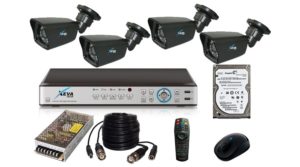 system includes: Color security cameras, Day and night security cameras, infrared security cameras, dome security cameras, black and white security cameras, bullet security camera, hidden cameras, pan tilt zoom (ptz) cameras, zoom security cameras, dummy cameras, ip digital security cameras, and board mini security cameras.
We provide a broad range of video security equipment including CCTV security cameras, CCTV camera lenses, digital video recorder systems (DVR) and related CCTV camera accessories and video security systems.
we have earned the confidence of our valued customers by providing professional assistance and back up technical advice. Our customers can rely on us to choose from the latest electronics surveillance equipment. Now, we offer the same professional high quality security products and service to our Internet customers. Our friendly staff will cheerfully tell you what you need to know in order to install CCTV security system.
CCTV Pakistan Deals in All Types Of Security Cameras Like Embedded DVR,DVR Board ,CCD Box Camera,Night Vision Camera ,Mini Color Camera,Dome Camera ,36X Zoom Camera,Speed Dome Camera ,Quad Rotating Motor,Housing Camera,d-link Link CCTV,Transmission,Access Control DVR,POS DVR,Camera Recording in Pakistan and all cities of Pakistan, Karachi, Lahore, Islamabad, Rawalpindi, Peshawar KPK, Punjab, Sindh & Balochistan.
CCTV Security System Installation in Bahria Town and DHA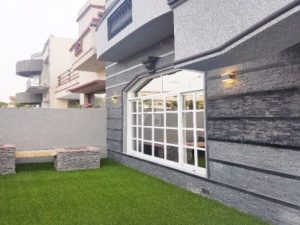 CCTV Pakistan in Bahria Town Rawalpindi Islamabad provides all types of CCTV services for Camera Installation, IP Camera, CCTV Camera repairing, CCTV Security System Installation for your Home, Office, Shop or Work.
Watch your CCTV Cameras on your Mobile Phone.
(iPhone,Samsung, any smart phone)
CCTV Services in Bahria Town phase 1,2,3,4,5,6,7,8, Safari Villas 1,2,3
DHA 1 Islamabad, DHA 2 Islamabad.